Made from recyclable Eco Power Core, the ELEGANT window system has excellent characteristics and is an environmentally friendly solution that offers superior insulation.
Features
Namely, thanks to the completely new look, ELEGANT will impress you 100% in terms of appearance – with an excellent UF value of thermal insulation of as much as 0.93 W / m2K. With an installation depth of only 76 mm, the system has met all the requirements, both for new construction and renovation. So elegant defines the future of windows.
The ELEGANT window system provides your home with stylish, elegant and modern
impression. The system also impresses with its features in every sense. ELEGANT meets the maximum requirements in terms of thermal protection and standards for passive houses.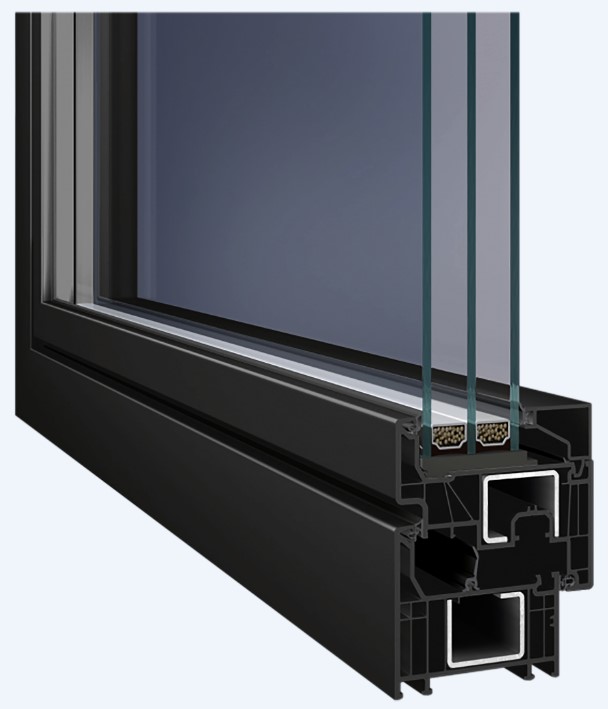 Resistance of PVC to environmental influences such as decay over time is also characterized by particularly good qualities. When it comes to environmental aspects such as the need for primary energy, recyclability and sustainability, PVC windows are also at the forefront.
Glass
Standard double glazing 4 + 16 + 4 low argon, with the possibility of installing another combination of double glazing according to your needs,
maximum thickness up to 36 mm.
Aluminum
The most effective and durable protection that strengthens the construction and durability of PVC profiles. Aluminum is protected by anodizing and powder coating.
Elegant NL 71
An elegant way to combine architecture and modern technology. The NL 71 system is perfectly adapted to the architecture of Dutch building facades and impresses with its narrow profile. The semi-retracted wing emphasizes the classic
appearance, and the 40 available shades additionally provide rich design possibilities.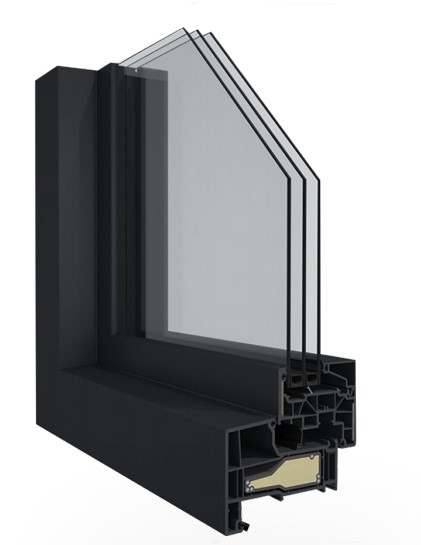 The excellent thermal insulation is due to the 5-chamber system, which contributes to the reduction of energy consumption and heating costs. There are also suitable entrance doors for the NL system, so you will not only have a harmonious and beautiful entrance, but also the highest level of security.
Visit our website.